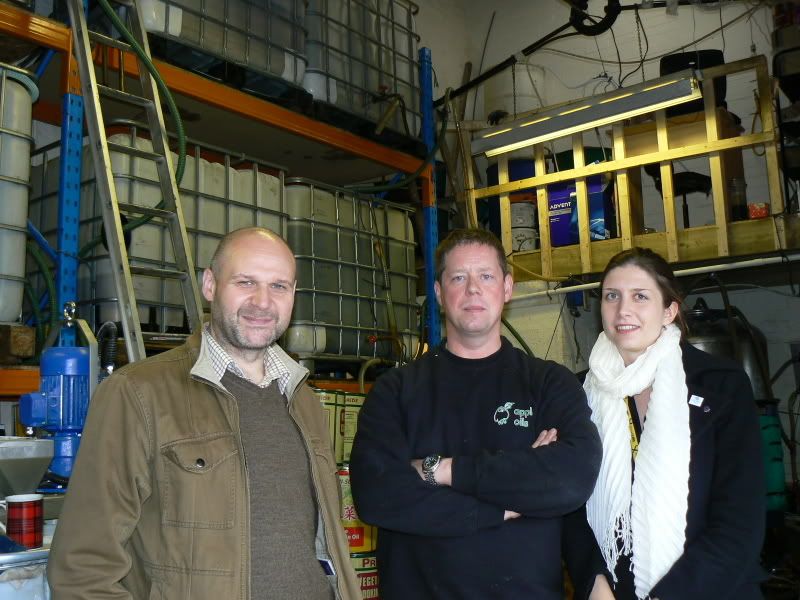 Councillor Tartan Hero
and I visited biodiesel producers
Apple Fuels
in Dalmarnock on Friday to find out more about their work.

It was pretty impressive; we were talked through the process of biodiesel production - from leftover oil from restaurants and takeaways right through to the exhaust emissions (a nice smell of chips, rather than the reek of diesel fumes!).

What struck me most was the way in which this way of biodiesel production re-uses products society might consider waste; leftover oil could well be flushed down the drain or dumped, but instead it becomes an alternative to fossil fuels. The cans which the oil came in are recycled as well, and the few by-products of the process can also be used elsewhere. The fuel can be used in diesel engines without modification, so it's readily accessible too. Definately a project to be encouraged...