Things have been pretty hectic since my last post - Christmas has arrived and, as usual, caught me completely by surprise.
I can finally blog now, having gotten all my Christmas cards written and posted out. Instead of sending the standard Council one, I took some pictures of the Christmas lights around my ward, and with some help via the wonders of technology, they turned out quite well. If one pops through your door, I hope you like it!
One of the great treats about being a Councillor is getting to attend all kinds of events at Christmas time.
This year, I had the great pleasure of attending the St Michael's Primary Christmas celebrations, which included each year group putting on a musical event of their own, followed by the Nativity which was acted out and read by the younger children in the school. There's nothing quite like it to put me in the mood for Christmas.

The children were wonderful, and incredibly enthusiastic - not usually a surprise, but the evening performance I attended was their second show of the day!
It's great to see everyone pulling together to create such a special event;
the head teacher was quick to use the opportunity of a captive audience of proud parents to praise the achievements of their children over the year.
The Parent Council raised a lot of money, which will go towards trips and events next year. The staff had also contributed to a hefty hamper of goodies.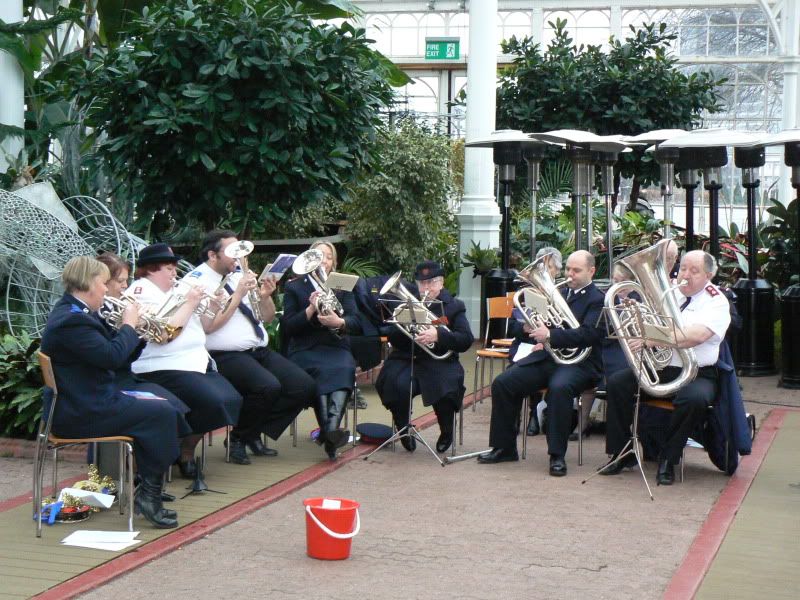 On Saturday, I attended a Christmas Carol Concert in the Winter Gardens of the People's Palace on Glasgow Green.

This was organised by Friends of Glasgow Green, with the entertainment provided
by the Parkhead Salvation Army Band. FoGG are keen to put on events to showcase all that the Green has to offer, and this certainly hit the mark.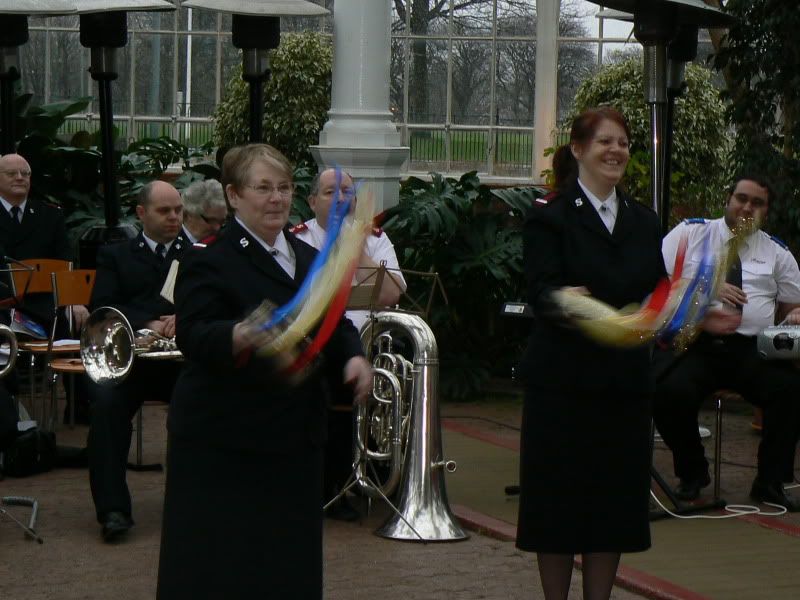 People visiting seemed quite taken with the whole thing, and the Band said they'd be willing to come back next year.


The most magical moment came when the glasshouse turned
into an inverted snow
dome as a blizzard whipped up outside; it was almost as if the band had summoned the weather!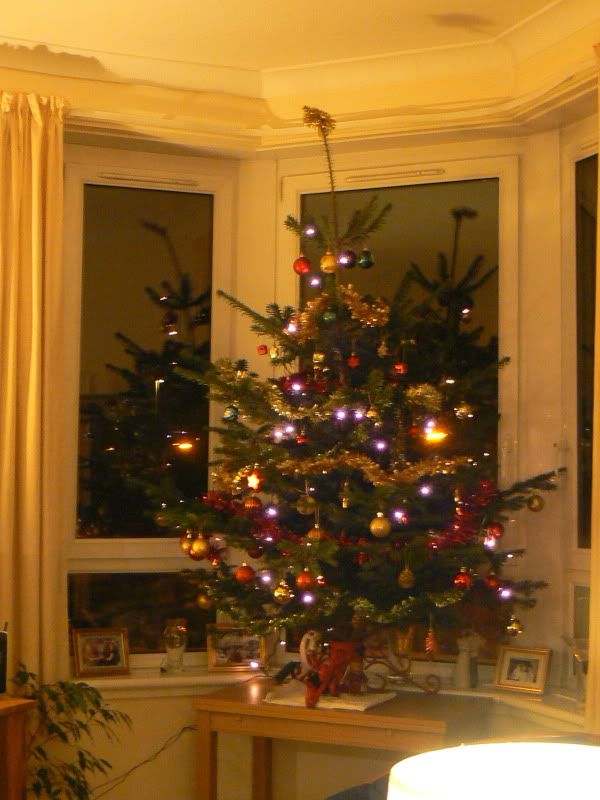 I
finally got my tree up on Saturday night -
Michael, this picture's for
you.
On Sunday night, I went along to the Salvation Army's own Carol Concert in their hal
l in Parkhead. I was made very welcome, and enjoyed the service and chatting to people afterwards.
I'm not in the habit of attending religious services, but I do feel that if you're going to celebrate Christmas, it's important to reflect on the reason for the season.
I'm not sure if I'll have a chance to blog again before Christmas - if not, best wishes to you all for a Merry Christmas. I hope santa's good to you!