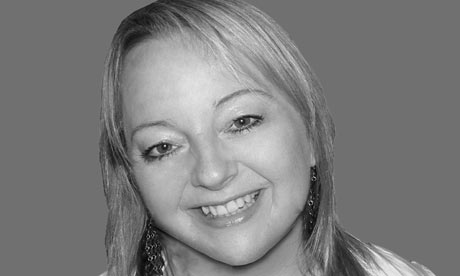 Anne's
blog
has been
making
the
news
- not least because she's been thrust into the position of becoming Scotland's
newest MSP
in the
saddest of circumstances
.
Most reports on her blogging career have come in
diary pieces,
so I'm a bit concerned by the tone of today's article in the
Daily Record
.
Labour really are doing their best to smear a story out of nothing, and have been gleefully aided and abetted by the Record in this case. Glasgow's "
eastender
" has rather ridiculously called for an apology to Parliament. How she thinks that's even appropriate when the comment was made two weeks ago, I can't begin to imagine...
Anne has been blogging for nearly two years now. She's been a candidate, been to
Sri Lanka
, and updated the world with many aspects of her life. She's more open than most in her blog, and it's this frankness that makes her blog so readable. It's useful for her friends as well as her followers to know what's going on in Anne's life - everyone's so busy these days that blogging and facebook updates are often the only way of keeping up with what goes on in the lives of our friends.
Blogs are both serious and irreverant, they give an insight into people's lives, they give comment on events. I'm guessing this, along with
freedom
of
speech
in general, is something Labour just don't understand. By attacking bloggers in the press, they shut down debate and cause the more timid of us to get cagey about what we blog and when we blog.
Labour's Kezia Dugdale
has recently dipped her toes back in the water after being scared off; others have given up on the catharsis of blogging for a variety of reasons. The blogosphere needs many voices to make it worthwhile; I don't want to see someone so committed to blogging feel that all of a sudden they can't speak their mind.
Anne's "offending"
post
on the goings on on budget day was actually interesting. On the whole, we don't get to see things this way. Her
photoblog
(separate to her usual blog) was a fly-on-the-wall, behind the scenes account. It doesn't target any one party unfairly, and all the pictures of non-SNP politicans were taken in the public spaces of the Parliament (mainly the Garden Lobby, where any member of the public can access). The things she picked up on were of public interest, and illustrated how tense the day was. We get
media comment
, we get
diary pieces
, we get innuendo in
Wholly Rude
; it's up to bloggers to fill in the personal interest.
I don't know whether Anne will feel it appropriate to continue blogging as freely as she has done. I think it's understandable if she takes a step back; I would however love to hear where this next adventure takes her, and
whether she gets over the loss of her car
.
PS - don't know how the Guardian got the photo above, but it's mine. I took it and I'm not credited! For shame.