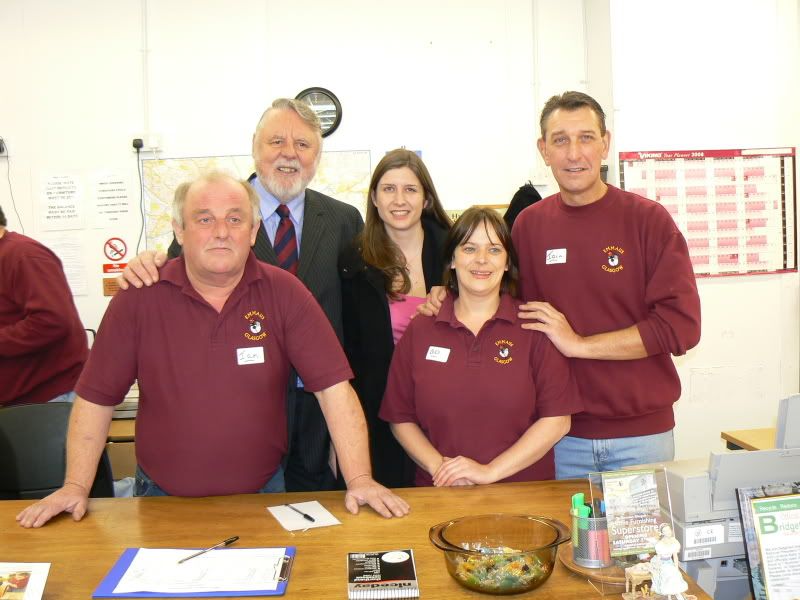 At the start of the week, I got an invite I couldn't possibly turn down.
Emmaus
, a charity which works with homeless people, were inviting me to the opening of their
superstore
. I had already put the date in my diary, when I finished reading the invitation letter; the official ribbon-cutting was to be done by
Terry Waite
.
Terry Waite is one of the figures whose very name conjures up a hushed respect. His
release
after 1,760 days in captivity as a hostage was one of the big events (along with Nelson Mandela, Piper Alpha, Lockerbie and Motherwell winning the Scottish Cup) that I remember from my childhood.
I wasn't expecting Terry Waite to be a giant in a physical sense as well as a figurative sense - definitely a larger than life figure. I was hugely impressed by his kindness and patience. He took time to speak to the many people at the opening, whether they were
Companions
, trustees, press, politicians or shoppers. Lorraine Kelly, who was due to co-host the opening, somehow failed to show so Terry drafted in a nine-year-old girl to cut the ribbon with him. He then managed to shake the hand of almost everyone who came in. Complete gentleman, and I'm very glad and humbled to have met him.
The store itself is very impressive - as you can see from the picture below. The furniture is of an excellent standard and there are a few pieces I'm hoping to go back and buy later. Emmaus Bridgeton are also hosting reconditioned carpets from
Spruce
. Both organisations will come and collect from your home, so instead of letting the bin men take things away for landfill please, please give them a call!