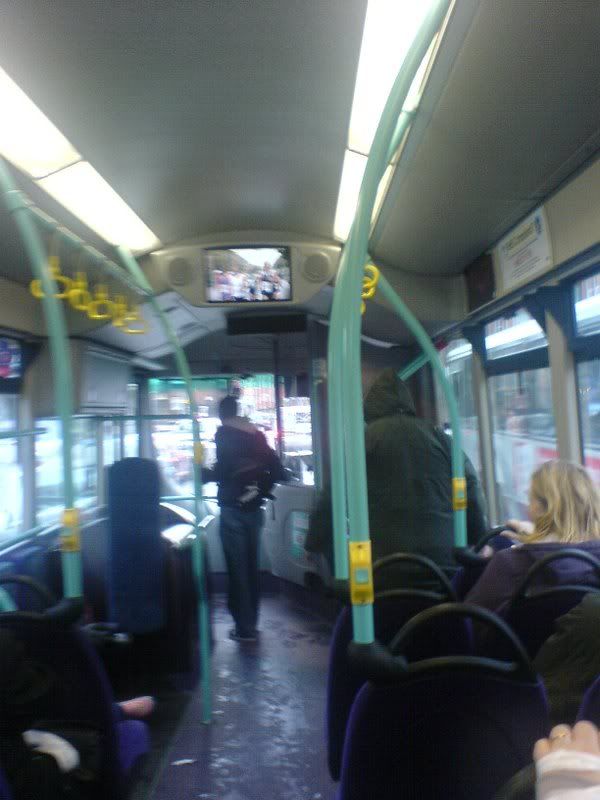 Slightly confused by the bus I got into town today - because it had a tv on it. Who decided that buses need tvs? What is the point when buses have those great big glass windows to see the world as you go by. Don't like the view? Windows too dirty or steamed up? Read a book or a paper.
More, clean, buses; ones that are disabled and buggy-friendly would be good. Replacing the scuzzy buses on routes like the 240 and 262, which run from Lanarkshire into the city, would be a positive move.

I'm sure those in the ivory towers of First HQ think this makes buses all super-exciting and modern, but to me yet another propaganda screen (strangely showing pictures of people running) is not really making much of a contribution to improving public transport.