Credit to Land and Environmental Services - as of last Friday, the holes have been
fixed.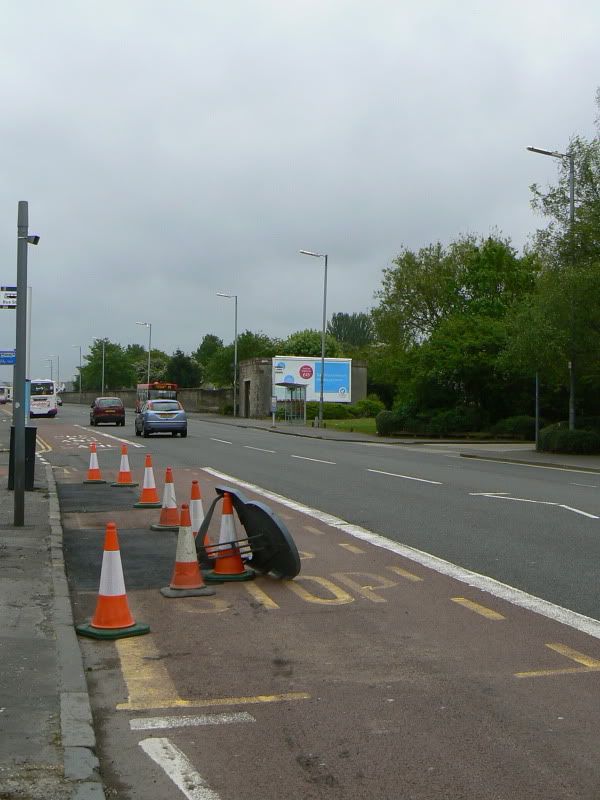 It's been suggested to me that people could use
Fix My Street
, and I'm happy to flag that up.
Councillors do however have a direct line to the Council's departments, and it might still be quicker to get in touch with us directly. I also chase up issues that have not been dealt with! All part of the service...