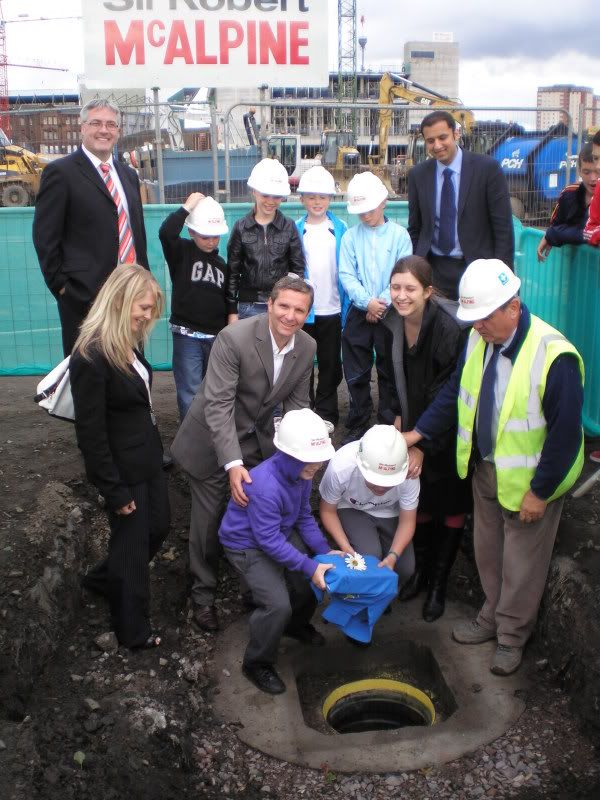 On Friday afternoon, I attended the placing of a time capsule on the Glasgow 2014 NISA and velodrome site.


Local children had chosen a number of items, including the t-shirt from Dalmarnock Primary School you can see in the photo, to put in the capsule. The staff from contractors McAlpine had inserted a concrete shaft with a lid to make sure it'll be kept safe and dry until the day comes when it is rediscovered.
I read recently
about a time capsule being recovered
almost one hundred years since it was placed. The idea fascinates me, that these children have created their own small piece of history. They were keen to tell their own story of Dalmarnock now, and their hopes for the future.

I wonder if they'll be around when the capsule is re-discovered, and what will have changed.