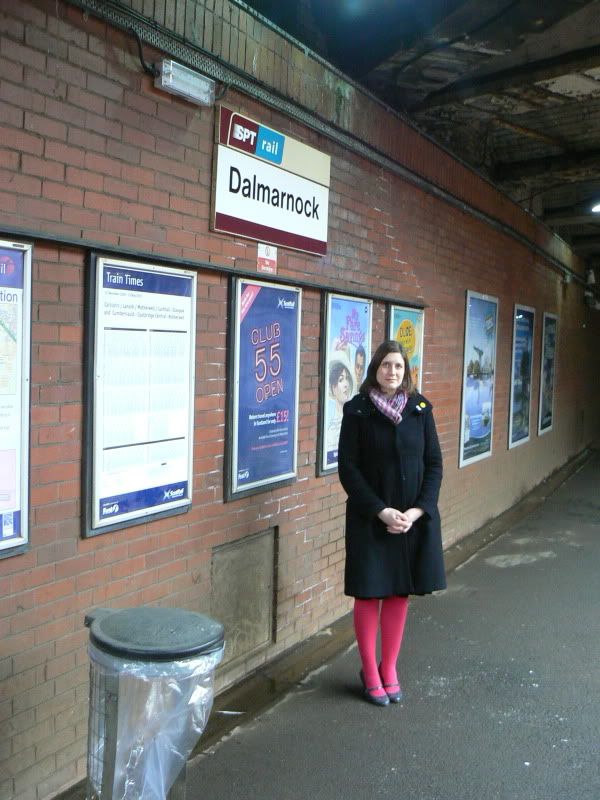 As part of the investment for the Commonwealth Games and in connection to the regeneration taking place in my ward through Clyde Gateway, the train station at Dalmarnock will be receiving a substantial upgrade.

I went for a meeting with SPT officials this week, and got a bit more information on the plans for the station and the timescale for the improvements.

I use the station occasionally going to meetings in Dalmarnock, but it's a bit isolated and it's usually easier to get the bus.

I'm not alone in this view, as it's pretty quiet. At the moment, the station faces out on to Swanston Street, which makes it all but invisible from the main road. Some early plans show a change in the entrance to Dalmarnock Road, and this seems to have been a popular idea at Clyde Gateway's consultation meetings.

SPT are currently working with partners to draw up a series of options, and working out the costs of the improvements.

The station itself, as you can see from the pictures, is pretty unusual, with large concrete beams supporting retaining walls, and bridges going overhead. This makes it more challenging to get the station up to the best standards to allow access for disabled passengers. Lifts would clearly be the best solution, but with limited space, I can see that careful planning will be required to fit them in safely.

The station will be well-placed for the Commonwealth Games, and everyone is keen to see it play a part, bringing tourists, and then being available for the new residents who will come to live in the area afterwards.

The officials hope to have the refurbishment work completed by the autumn of 2013, and I'll certainly keep you updated with any further information.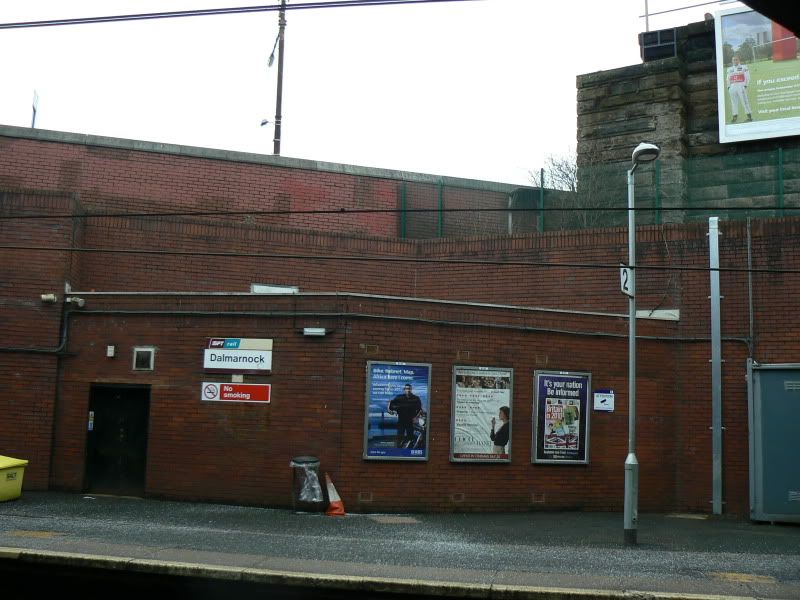 Eastbound platform - this may end up being the new entrance from Dalmarnock Road.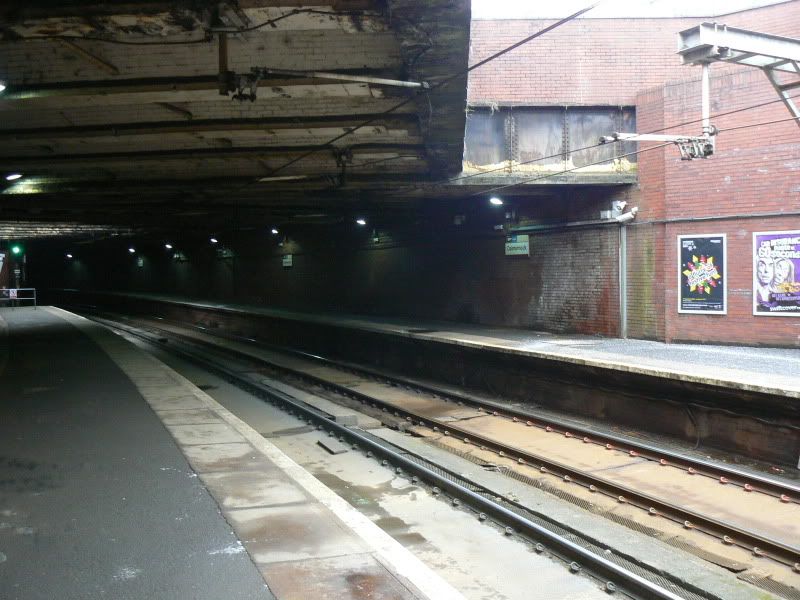 Platforms and tunnel - the roads above are Swanston Street on the left and Dalmarnock Road straight ahead.
Bridge over the tracks and supporting beams - you can see how narrow the station is, and how little room there is to redevelop.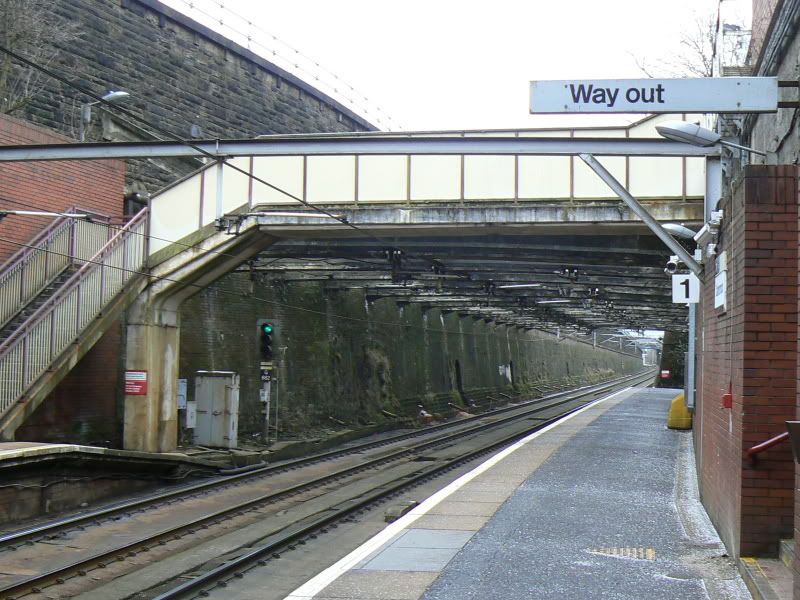 I'd like to give my thanks to Cllr Watson and his staff for their time and the helpful information they provided.