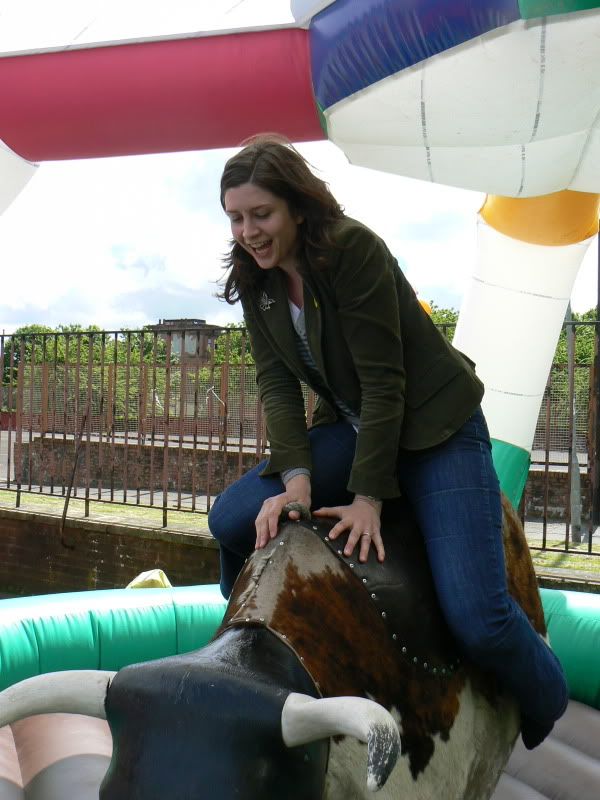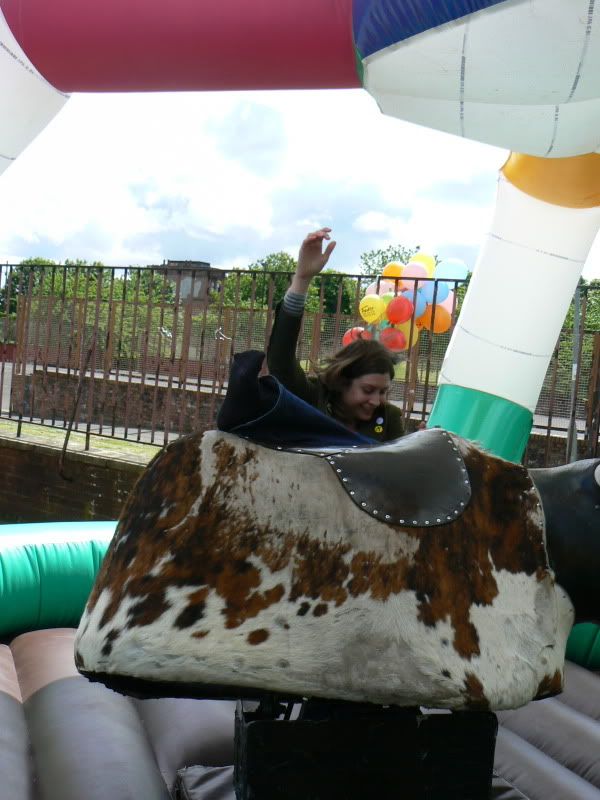 I attended the Calton Fun Day on Saturday, organised by the Calton Area Association. There was a great turnout of local people and agencies, and fun for everyone - plants, food, face painting, dancing, massages, and even a bucking bronco!
The day brought the community together for some fun, but also involved people in a
Planning for Real
exercise. This allowed people to put markers in a 3D map of the Calton area to show where there are issues and problems. Once people got the concept, it really seemed to take off, and coloured markers were getting planted all over! The issues will be gathered together, analysed, and I hope real change and improvements will follow.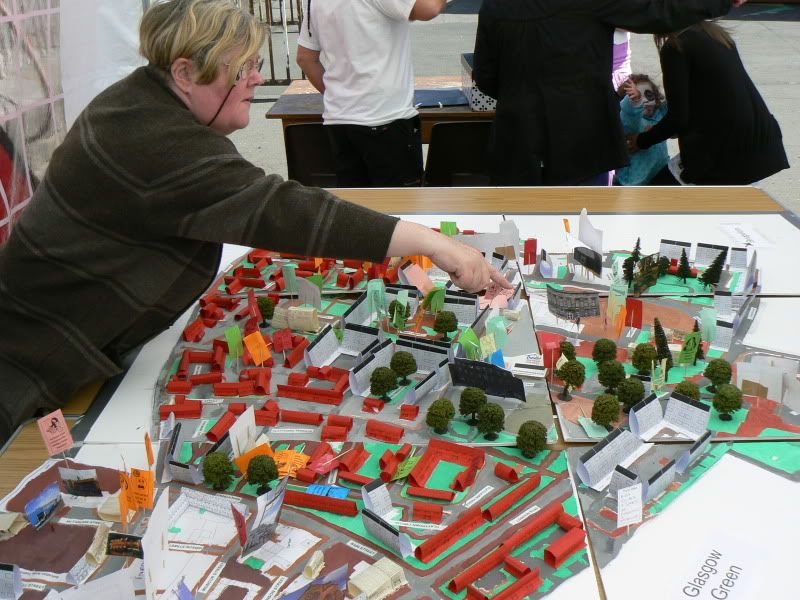 Huge credit must go the the Committee of the Area Association, who put a massive amount of work into making the Fun Day happen. They pulled off something quite special.