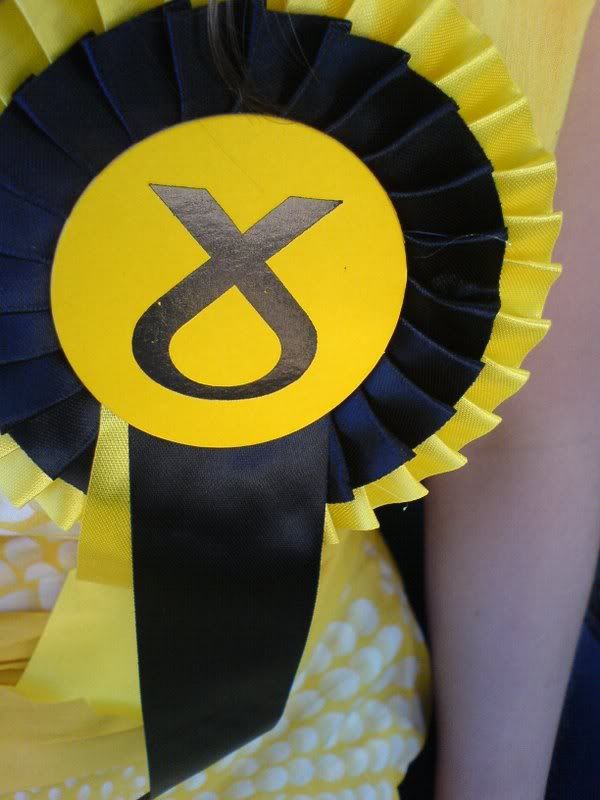 I'm up early today, having a coffee and preparing for the long day ahead. I love the buzz of elections, so the caffeine's not even that necessary! The only frustration is that we have to wait until Sunday for the count, and until Monday for the full result - the Western Isles don't conduct their count on the Sabbath.


There's also a couple of by elections today in Anniesland-Drumchapel and Bishopbriggs, and I wish our two great candidates, Martin Docherty and Denis Johnston all the very best.

I always feel the European elections are a great time to talk about independence in Europe, and how Scotland should be making it's mark on the world. Other independent nations around our size have double the representation we have, allowing them to do even more to represent their citizens.

Independent nations also have the huge advantage of being able to fight their cause in the Council of Ministers, being a full party to the important discussions which effect us. At present, the UK Government gives us no entitlement to even be on the delegation. This means Scottish interests can be neglected and traded off for the 'greater' UK interest - and since a lot of powers are devolved to the Scottish Parliament, I feel that the Scottish interest is something some UK Ministers will know little about in the first place. We need to be in the room, fighting our corner, as every normal nation state does.

I look forward to seeing you at the polls today - if you want to help, give me a call or email!