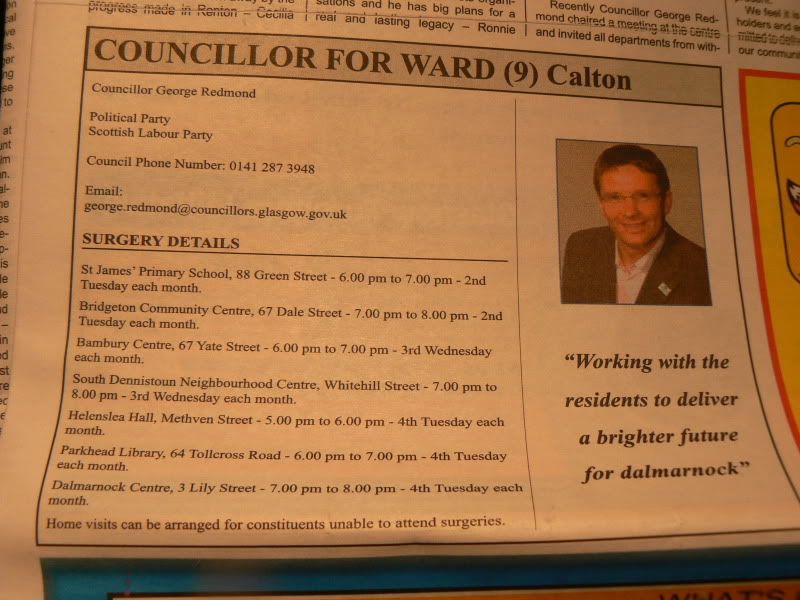 I noticed in the latest edition of the
Re-Gen
that one of my ward colleagues has made a bit of an error in the surgery ad he's submitted.
The Labour administration he's a part of closed the school he's advertising a surgery in almost a year ago... you'd think he'd have noticed!
Other errors include the names of two of the community centres.