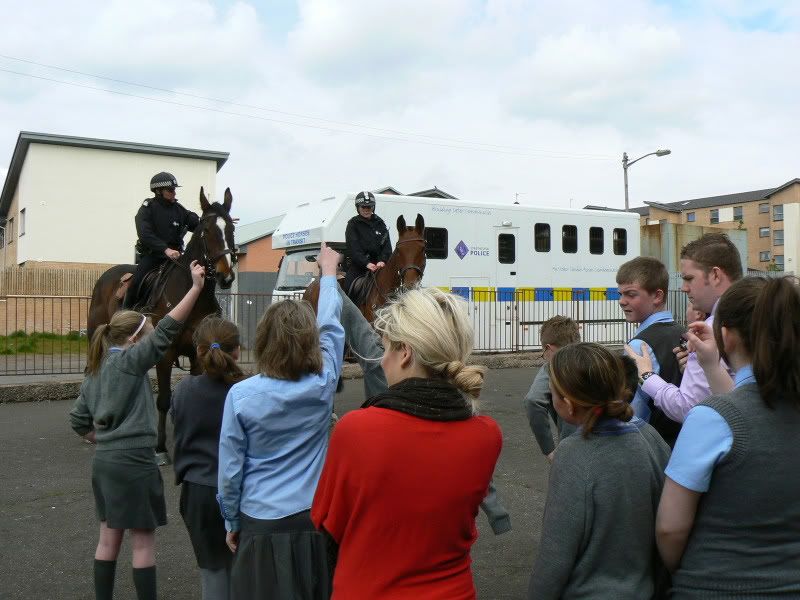 I was invited along to the Emergency Services day held at St Anne's Primary on Thursday.
It was a great day - and it broke down barriers between young people and those in the emergency services.
The Police mounted division were on hand to explain the role played by Police horses - and they impressed by cantering round the playground and demonstrating that the horses wouldn't flinch even when a class of primary children screamed at the tops of their voices!
Strathclyde Fire and Rescue brought along a fire engine, the Traffic Policing section had their car, and the Police Dogs came along in the afternoon. Officers from cycling and GCSS in the council also lent their time and expertise. The pupils had lots of questions, which all involved ably answered.
The most exciting moment came when the Police helicopter flew low over the school - apparently photos were taken too, which I hope to get to see.
Credit should go to PC Daniela Giannoni, who pulled the whole thing together. I got a real sense that the children got a lot out of the event; anything that builds up the relationships between our emergency services and the communities they serve should be commended.